Documentary wedding photographer – Dorset
Wedding photographer & storyteller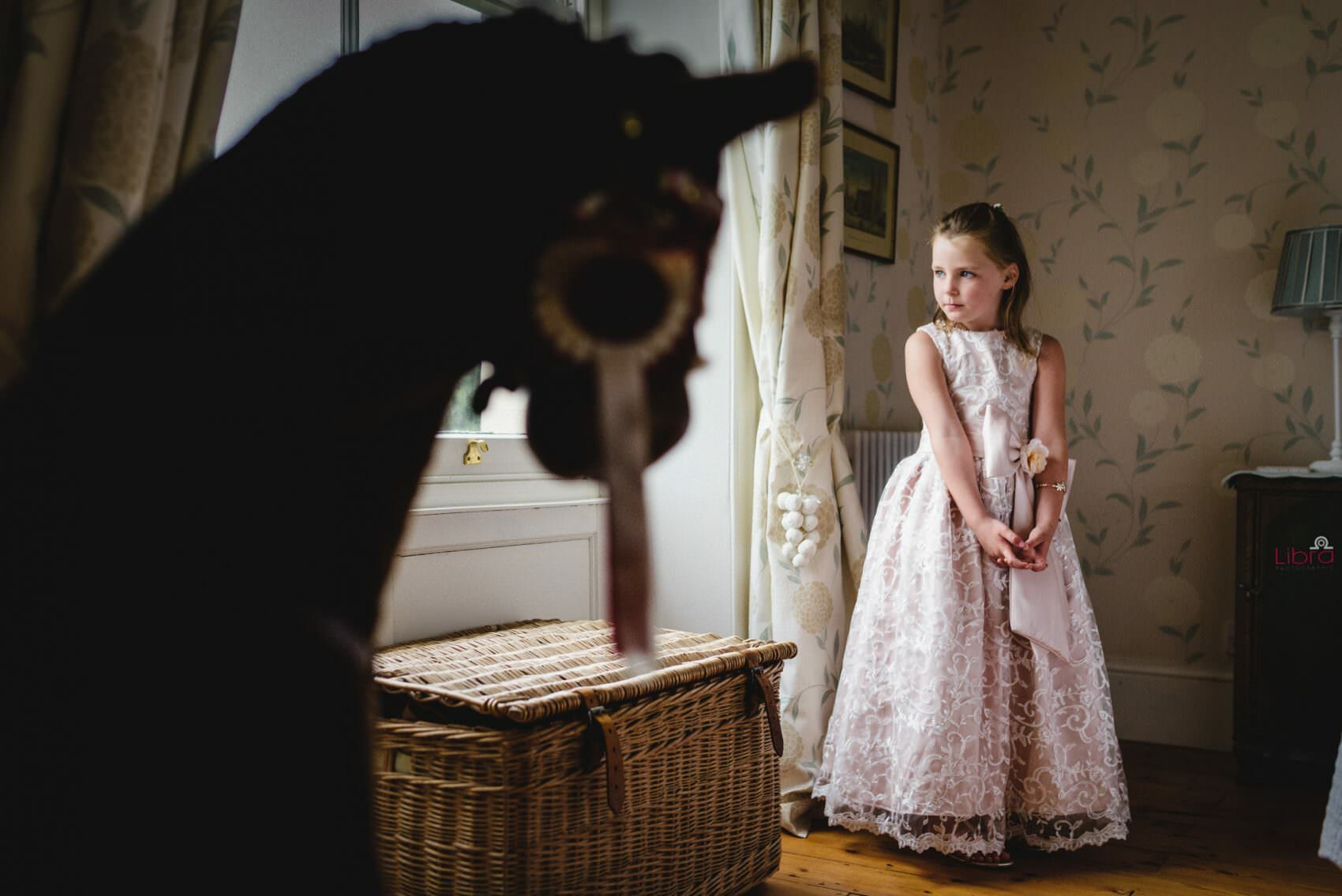 About your Dorset Documentary Wedding Photographer
As a documentary wedding photographer that is passionate about capturing emotion. With over 15 years of experience in wedding photography most of which are in the beautiful county that is Dorset. You can rest assured I understand your wedding and what it means to you.
Your Dorset wedding day is a unique event and possibly the largest, most expensive, single-day event of your life. It's only reasonable to want the most experienced and creative photographer. You can afford to join your wedding team.
Being increasingly in demand over the last few years I have now put a limit on the number of weddings. When I book in a year so I can focus all the creativity and energy your big day deserves.
You will find my modern outlook refreshing. An unbiased documentary wedding photographer. I love all wedding celebrations from Church services to civil ceremonies, same-sex marriages through to Pagan hand-fasting. For me each celebration is about the bond between two people, I love to document that raw emotion.
Seeing your story as it unfolds
One this I hear from all my clients after the wedding is 'I can't believe how fast it went.' Your wedding is a unique day, unique to you. I love to follow the story of the day, documenting it as it unfolds.
If it was possible to recreate a wedding with an exact replica several times . Had different photographers document it the images would all be different, that is was make your photographer choice key. We all see life from different angles and you should pick the images that touch your heart. Not your wallet when looking for your documentary wedding photographer.
From the details to the grand moments I love to watch your day through my lens seeing moments that you would have missed. I have always been told I am a social chameleon, I have the ability to get down to the level and play along with a terrible two-year-old and get a 90-year-old laughing just the same no matter what walk of life. I bring a calm, de-stressing, personality which enables me to get great, creative natural photographs.
Wedding Photography on the day
On your big day, I will arrive at a set time agreed beforehand, usually with the bride as the preparations are happening. I watch the events happening and the light falling around you and wait, like a great fisherman, for the big story moments to happen. They inevitably do and my experience tells me where to be and when, this is the art of a documentary wedding photographer.
Throughout the day I move around your wedding as a guest watching your wedding from the inside out, the unguarded moments happen because your guests feel as if I am one of them.
I use my greatest skill to get the best out of you on the day, my personality. You will feel at ease in front of the camera and I'll coax out your true personality.
Any formal groups and special requests will be undertaken with fun and with minimal interruption to the flow of your wedding day.
Remember the day in high quality
While I upload the images, when I get home from your wedding day you'll see a sneaky peek of the day as I can rarely resist posting one of my favourite images on Facebook. If you are Facebook sharers I will within a couple of weeks provide a selection of images on my Facebook page for you and your guests to share in keeping with the social revolution and keeping your wedding alive in everyone's hearts.
Following this, the full selection of images is carefully edited using professional software and my own unique creativity to enhance and bring out the best of your day (no they don't come out of the camera finished). You will receive the high-resolution images on USB, or via download for foreign couples, and you will be able to love them for years to come, remembering moments like they happened yesterday.
For the more discerning couple, I provide beautiful fine art wedding albums which really make your photographs sing. Nothing beats a truly professional album, I'm happy to show examples of my documentary wedding photography in print.
Richard Vaughan
2023-12-03
We used Nathan as our wedding photographer this summer & we are so pleased we did. He was recommend to us, and I would recommend him to anyone. He was great fun, easy to work with, listened to what we wanted, & came up with some fantastic creative ideas. Great at getting even the most reluctant people to smile. If you are looking for a photographer... he is your man
Brilliant photos. Excellent photographer.
jeremy heading
2023-01-29
Look no further If you want to perfectly capture your Wedding Day, we cannot recommend Nathan enough. You have now found the most knowledgeable, enthusiastic, cost effective, helpful, unobtrusive wedding photographer around who delivered in an on-time manner a very wide range of remarkable photographs that amazingly reflected the many and varied events of our Wedding Day. Thank you Nathan – Jemime and Jeremy
Nathan was incredible from start to finish, we originally met him at a friends wedding and when planning knew exactly who we wanted to contact for our special day! He had such a great presence and made taking photos fun and relaxed. We were keen for some natural photos and he captured these perfectly. He was perfect with our flower girl and making her laugh too! He was also great at knowing lots of little hints and tips throughout the day and really helped with keeping everything organised which was a great help! We couldn't recommend Nathan more! Getting our photos back made us relive a very special day and we can't thank him enough!
Nathan was the photographer for my wedding, he is a great guy and easy to work with. He blends into the background when he's working as he was very popular with our guests. I met Nathan when he did the photo's for my friends wedding and he came across really well and when I saw there photo's I knew I wanted him to do ours as well. Obviously the day photos are amazing, but I really love the night photos when he captured people in very natural scenes, dancing, drinking and laughing. It's these photo's that really make the memories special as we can see all of our friends and family having such a lovely time and plenty of fun. In terms of money I'm sure you can get cheaper, but you can also get a lot more expensive. The old saying of "you get what you pay for" comes to mind and when you look at the quality of reviews he's got you can see he's a class act. We highly recommend Nathan.
Rachel Gray-Sims
2022-09-25
If you're looking for a friendly, experienced and incredibly talented wedding photographer then Nathan is your guy. We're so thankful for the part he played in our day and for capturing beautiful moments in such a discreet way. Cannot recommend enough!
Adam Alcantara
2022-09-22
Nathan is brilliant. We hired him after he did my sisters wedding back in 2021 and did an amazing job. He did a great job for our wedding in every way. The photographs provided were all amazing, and we and our guests loved having him around on the day. He was always in place to get the right shot. He also gave good directions on posing for a photos and was able to make us laugh and relax, which was useful for us as we don't usually pose for photos
David Howells-Cole
2022-07-10
This guy was absolutely brilliant, went over and above, photos were incredible and they guy was a pleasure to have at our wedding. I could not strongly recommend enough. There is no way that I can think you won't have the best experience with Nathan. One of life's true, honest and lovely gentlemen.
Nathan was brilliant from start to finish. He understood exactly what we wanted from our pictures and delivered it. All of our guests have said he was so funny and personable. He felt like one of the guests. He took us for pictures just the two of us, when he could sense we needed a break from the crowd. But we didn't feel like we were away from the guests for too long. We love the pictures so much, they are beautiful, we couldn't have asked for better! Thank you so much Nathan!
Thank you so much for capturing our special day. Nathan helped to naturally guide us through the special moments whilst remaining personable, professional and discreet. He also integrated the natural surroundings with ease. We would not hesitate to recommend Nathan to anyone.
Book a date
Wedding dates are limited so please get in touch to find out whether your date is available. Let me know as much as you want about your day, remember I love weddings!
Popular dates get booked fast and often 12-18 months in advance. Only a modest deposit is required to secure your date.