7 wedding photography mistakes and how to avoid them
Top 7 Wedding photography mistakes and how to avoid them
The 2017 wedding season is rapidly approaching and I am always looking for ways to get better photographs for my couples. I always invest in the best equipment but a good camera is only part of the story when it comes to a great photograph.
This year's philosophy is to help more so I will be writing more informational topics on this blog. My aim, to help you get the best out of not only your wedding photography but also your wedding day.

Top 7 wedding photography mistakes and how to avoid them
Negating the use of a wedding schedule
Schedule a meeting with your wedding photographer once you have your rough timings for the day to devise a plan of action. In order to enjoy your wedding enough time need to be allocated for each part of the day. The last thing you want for your wedding photography is to look stressed or rushed. An appeal of my work to many is the relaxed expressions people have. Good photographs take time, as does the ability to relax. Once a plan is made, stick to it. 5 impromptu group photos can easily take up an extra 30 mins of valuable time.
Bypass the pre-wedding shoot
In every one of my wedding packages is a pre-wedding shoot, unfortunately, it is the first thing people ask me to drop in order to secure a lower price. This is a mistake because it sets the day up perfectly, not only for you, the bride and groom but for me too. The common misconception is that this is an extra shoot for the photographer to make a little more income from a wedding day, In fact, the opposite to this is true. I give my time to you as part of the whole deal to help you relax on your wedding day. Trust me it is not about showing all your friends on facebook just how much you love each other. The pre-wedding session is an opportunity to go somewhere nice and learn about each other and create a bond which will follow into your wedding photography. Unless you're a trained model I'm sure the camera isn't your favourite friend, I know, I'm not that keen on walking infant of the lens either. I'm here to show you just how easy it is to get great images that you actually quite like of yourself, once you've experienced it and seen the results you will be far more relaxed on your wedding day which, in turn, helps me to get the great wedding photographs you dreamt about.
Focusing on the Photography
I really did just say that a photographer telling you not to worry too much about the photography.
In this image-driven life of ours where we are constantly exposed to exquisite photographs, it is understandable that when you employ a wedding photographer you expect all these photographs at your wedding. In reality, all those epic photos you've seen rarely come from one wedding, 5 or 6 big set photographs is achievable but more is going to create a lot of conflict in your day. Great photos take time, commercial photographers are happy with under 5 final photos in a day, wedding photographers will give you 100 time that!
Worrying about getting all those Pinterest photos will affect the overall enjoyment of your wedding day. I would rather you relax and soak up the atmosphere, I can then capture beautiful photographs of you truly having fun.
Forgetting to Delegate
A wedding day is an event on a scale most people haven't been involved in before. The last thing you want is to be running around organising the day when you should be living it.
A wedding day is like your own movie. Write the script, sit back and watch it play out in front of your eyes.
Make sure you have people in attendance all day long. Bridesmaids and groomsmen are not there just to look pretty, this is their job. Make sure each one knows what is expected of them at every point of the wedding day. If you've picked the correct people that will be more than happy to help. One of the most helpful times is when it comes to the formal group photographs, get them to gather the groups in order so that the session runs smoothly and you don't have to try to find the missing uncle in the bar.
Hire the professional
When we pop to the supermarket we all look for the best deal or compare the brands, this has trained our minds to think with our wallet. I agree with this and I'm the first in line for a good deal, however when I want luxury I get what I want, good wine, good coffee etc. There are plenty of examples where we treat ourselves to the best we can afford. Your wedding should be about creating something memorable, a Ferrari of days not a Reliable Renault. The most you can afford for your wedding will always give the best value.
The quality will be remembered long after the cost is forgotten.
Your wedding is your life Luxury event. Hire the professional, the one who is passionate about your wedding, you will never regret having one but you will regret not employing one.
Don't let the adrenaline take over
I've lost count of a number of brides who have told me they wished they had taken their time walking down the isle.
If you think you're going slow, slow down a bit more.
Adrenaline will take over like a shot of Redbull and those wings will fly you past all those memories you could have experienced first hand. If you think you're going slow, slow down a bit more, lap up the day, remember it's all about you.
Your celebration will give you tunnel vision, it is easy to fly through the day like a late night drive only to arrive at the destination without knowing how you got there.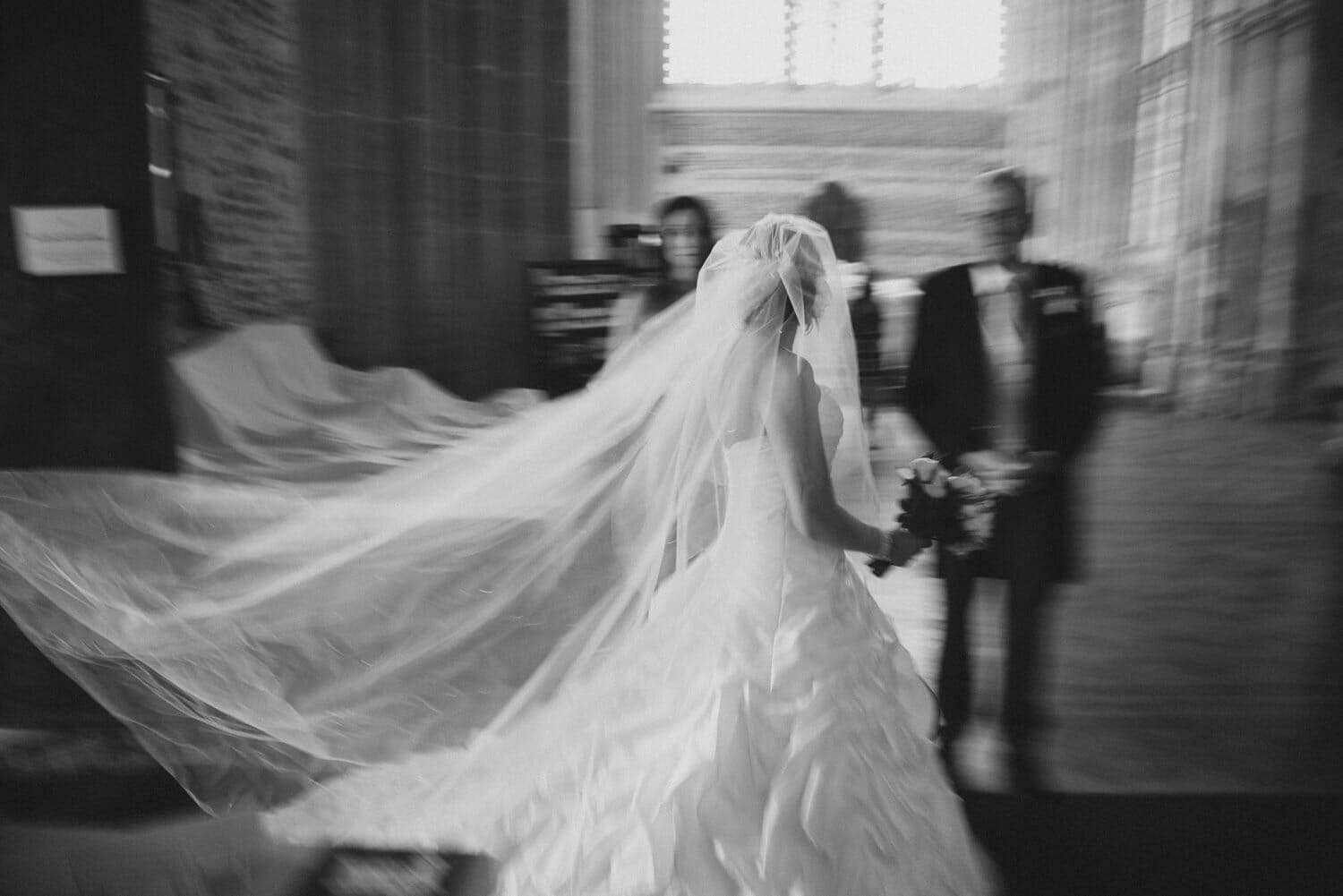 Putting all the fun people in the same place
This may sound a little strange but all too often I see a 'rowdy' table in the corner full of all the lively characters. I find these people light up wherever they are. Spread these people around the room, use your extroverts wisely, I promise you'll be surprised how it can lift the whole room.
As a wedding photographer, I can tell you that it is written all over the faces attending your wedding breakfast, I'm sure you agree the laughter in the room won't hurt the speeches. Even if you use these 7 memorable Best Man Jokes I hear while at a wedding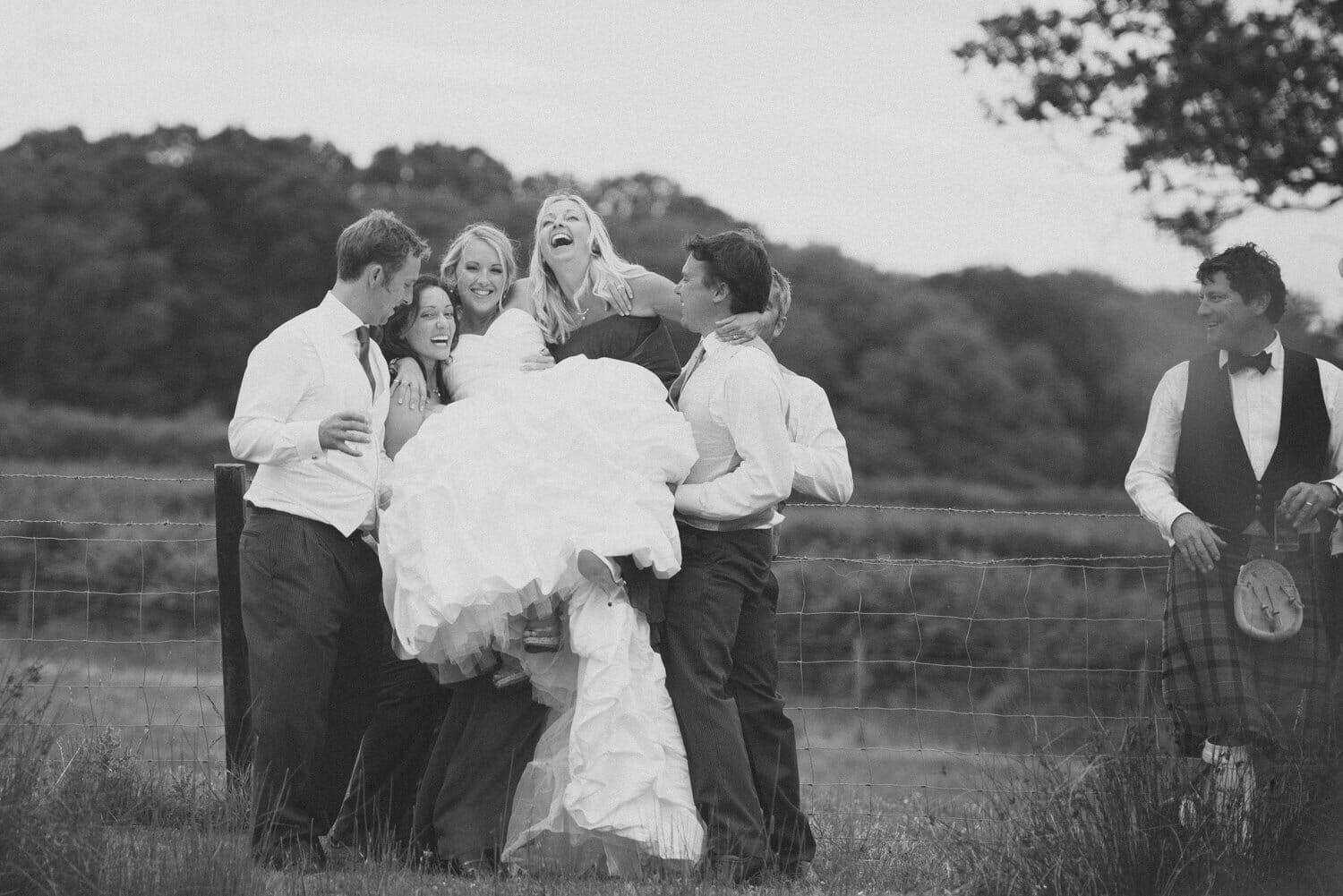 So there you go, seven mistakes and how to avoid them. If you have any to add from your own experience please add them in the comments below. I would imagine most reading this are on the journey to marriage, I'm here for you to ask any question you may h
ave. Get in contact and I'll do my best to help.