Willow Floristry – Libra Recommends
Q & A with Pip at Willow Floristry
Willow Floristry (aka Pip & Tony) is based in Verwood, a small town located on the Dorset/Hampshire border and is ideally situated to support customers from the New Forest to the Jurassic Coast. I met Pip several years ago now when I set up a little networking group of Dorset wedding suppliers. We immediately hit it off and I was truly blown away the first time I saw his creations at a live wedding. He is a true talent and his work is perfectly unique. Highly recommended by me, here's a little interview with the man himself. I hope you enjoy it.
We create beautiful arrangements for all occasions whether it's a birthday gift, an anniversary remembered, a wedding celebration or a sympathy tribute for the loss of a loved one.
Pop in and see us in our store – Shop 2 The Old Crossroads, Station Road, Verwood, BH31 7PU where we have the freedom to create unique and stunning floral designs to truly meet our customer's requirements. We offer a local delivery service or alternatively you can collect your order from us; the choice is entirely yours!
Fully trained and qualified to ' City and Guilds' Floristry Diploma Level 3 standard, you can be confident the level of service you receive and the quality of our work is second to none.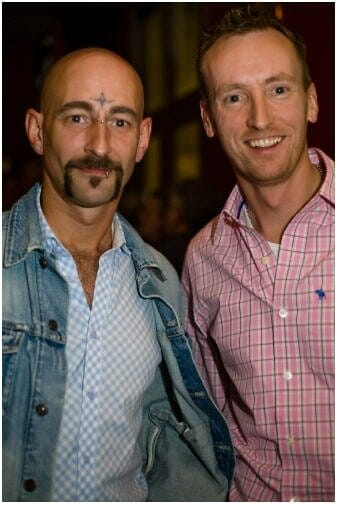 Q. Tell us how you got started in Floristry.
A.I did a short course at Ringwood School, the Tutor there suggested I went to college so I did 2 years & got two diplomas.
Q. What type of commercial work have you done?
A.We do a lot of commercial work, sympathy tributes, a variety of arrangements & bouquets on a daily basis & also sell flowers by the stem.
Q. How did you start "Willow Floristry"?
A.I was working in a florist shop & was treated like rubbish so left & started up my own business working from a studio on the back of our house.
Q. How did you grow your business?
A.We started off with a basic website & some signage on the house. We then created a Facebook business page & are up to &'500 + likes. We have now created a new website which is much more professional.
Q. What are some of the greatest hurdles you've faced?
A.The greatest hurdle I've faced is from local competition & fowl play.
Q. How did you overcome them?
A.I overcame this by ignoring the competition, giving my customers a great service & value for money. Word soon spreads when people are thrilled with your product.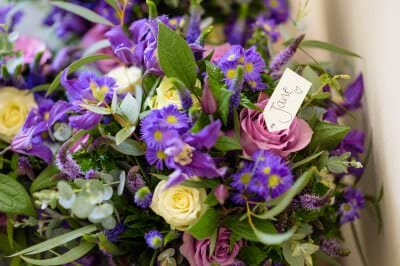 Q. What are you doing now to sustain your success and grow your business?
A. We are always updating our website & our Facebook page gets updated daily. We have a local store selling our product, we advertise on various wedding websites. We also are in the Good Florist Guide & Bride Magazine
Q. How important is networking?
A.Networking is essential…social media is at the forefront of our business
Q. How are you positioning yourself as a leader in your field?
A.We haven't had to position ourselves, it has come quite naturally by recommendation.
Q. Were there people who didn't believe in your vision?
A.No but there were people who tried to get in the way of our vision.
Q. How did you deal with it?
A.Again by ignoring it and getting on with giving our customers the best possible service & value for money
Q. Do you have mentors?
A.I have particular well known Florists & Floral Designers who's work inspires me yes.
Q. How important are they to you?
A.Very important…keeping up with the latest trends is essential for success. Being a one trick pony won't keep your business going
Q. What are the top 5 things that you attribute to your success?
A. Attention to detail, perfect customer service, a creative flair, value for money & good marketing
Q. Where did you find good people to work with you and for you?
A.I work alone mainly….I do however have a couple of good Florist friends that help me with big events & weddings.
Q. What would you recommend to a couple who are looking for a florist to ask?
A.Ask about their knowledge of flowers & foliages, a great florist will know exactly what is or is not in season & will always be able to suggest substitutes. Also ask to see photo's of previous weddings & events. Your Florist should also be open to suggestions, be considerate & passionate about their work. If you don't "feel the love" at your first consultation….go elsewhere.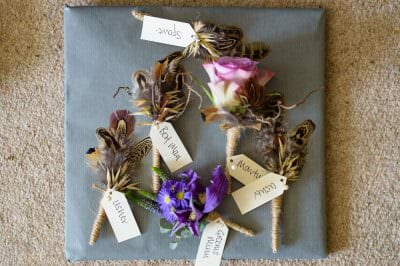 Q. What do you recommend to someone getting started in Floristry?
A.Go to college and learn MORE than just the basics, floristry is about more than throwing a bunch of flowers together, there are principals & elements of design that must be learned & then go do some work experience.
Q. What is something you wish someone told you earlier about the Flower industry?
A.I wish someone had told me to get into it earlier….it's a great industry to be in.
Q. What is your opinion on off the wall, non traditional weddings these days?
A.Hard to say really, I have yet to do an off the wall, non traditional wedding but I would love to!
Q. What do you do to keep yourself inspired?
A.Loads of things. Pinterest is brilliant for inspiration as is social media & I compete at flower clubs which helps to stretch the design elements
Q. Who do you look up to?
A.Only one, The amazing Paula Pryke.
Q. How important is having goals to you?
A.Extremely important….you'd get no-where without having a goal or dream.
Q. What equipment do you use and what could you not do without?
A.All the regular floristry tools. Secateurs, scissors, knives, florists tapes & wires but I could not do without stemmed water tubes as I use lots of orchids in my work
Q. Tell us about your customer process.
A.The same as any good retailer. We have a great, friendly & professional telephone manner. We always acknowledge your customer when they come in. In the case of weddings, events or funerals we always offer a hot or cold drink (or a glass of wine) & listen. You absolutely have to listen to your customer, be friendly but not familiar or come across as false in any way & we're helpful….that's what your customer wants right?
Q. Where do you feel the industry will be in the next 5 years?
A.I think the industry is pulling itself up and growing now, I can see a much broader design style with much more contemporary designs being used for weddings.
Q. In your opinion what are the 3 most important areas of your business?
A. Weddings, funerals & events are our three key areas.
Q. What initiatives are you working on right now to improve those 3 areas?
A.Plenty of advertising, networking & social media
Q. Anything else you want to add?
A.Competition is healthy, there are not enough young people entering the world of floristry. Many colleges are dropping their floristry courses through lack of interest which is sad for the industry.
If you want to get in touch with Pip pop over to his website here: Willow Floristry