Sopley Mill Wedding photographer
Joe and Jess's colourful Sopley Mill wedding
After several postponements, expecting a baby Joe and Jess finally had the day of their dreams, perfect for this Sopley Mill Wedding Photographer. Take three minutes out of your day to watch their Photofilm or skip to the good stuff below.
---
"Nathan photographed our wedding ceremony in May and then our reception a few days ago. He is the most welcoming, kind hearted guy who makes you feel instantly at ease!

At both events so many guests commented on how friendly he was, and the photos captured our day perfectly, they are gorgeous (if I do say so myself!) The best thing we spent our money on for the wedding by far!!!!"

– Jess Cranton, Sopley Mill Bride
---
I met Jess a long time ago when she started as a Nursery worker for one of my children, we hit it off from the word go. Jess is a genuinely kind, caring and funny person. We kept in touch when my children left the nursery and I noticed that the happiness she brought with her was amplified as soon as Joe was on the scene. They are one of those special couples that everyone wants on their Christmas card list.
Sopley Mill wedding Photographer
I feel honoured to have met them both, when their wedding was planned I had to be their wedding photographer! Sopley Mill was their venue and this old water mill is a hidden gem in the Dorset countryside right next to the Woolpack pub not too far away from Sopley Lake. It is a unique wedding venue and it was perfect for their style of relaxed wedding.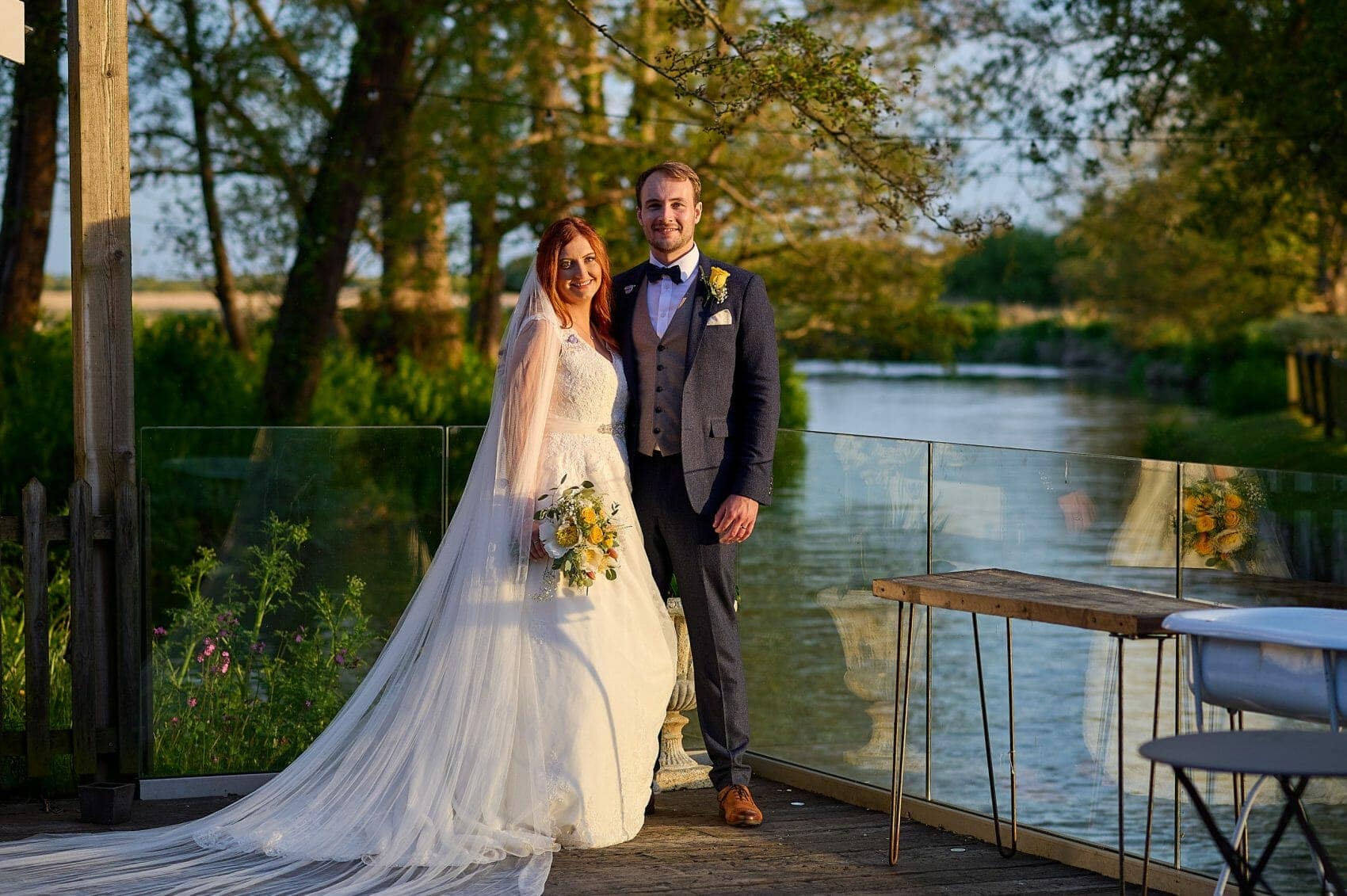 Sopley Mill Wedding Preparation
A series of Sopley Mill wedding photos would not be a complete story without starting the day in the bridal preparation room. The room is beautifully rustic with low oak-beamed ceilings, low enough for me to bang my head! The light in the room though is ephemeral, a Sopley mill wedding photographer has the best start to the wedding day in this room. Jess had a full bride tribe and the room was busy, perfect for documentary photography, a lot happening means I don't get noticed too much.
I knew that this wedding was going to be full of emotion as Jess has always worn her heart on her sleeve but meeting her dad I realised where she got it from. I love the first look from the father of the bride but it is not always emotional, this time there wasn't a dry eye in the room.
The Sopley Mill Groom
Meanwhile, the Groom, Joe, waited patiently for Jess to get ready. The beauty of Sopley Mill is that I can see the groom without straying too far from the bride in the preparation.
Sopley Mill Wedding Ceremony
The ceremony is THE part of the wedding. I enjoy the most, considering that is the reason we're all there I really should be. I love the anticipation from the groom at the front of the ceremony. The bride always checking she looks her best just before the entrance. Ask anyone who is married and they'll tell you the moment they see each other down. he aisle is the moment etched into their memory for life.
Sopley Mill wedding Photos
When the sun shines, people smile, and when people smile Sopley Mill wedding photos are easy. These wonderful human beings took time out of their busy day for a few portraits. We took a little walk to the meadows opposite Sopley Mill. Rewarded with the most amazing light.
Sopley Mill Reception photos
Speeches at Sopley Mill
There is something about eating way up on the top floor of Sopley mill. With the views of the Dorset countryside. You feel like you are locked away. In your own little castle ready for the emotional words that inevitably arrive with the wedding speeches. This wedding didn't disappoint at all.
Sopley Mill Wedding Party
This was the first wedding I had post lockdown that had music and dancing allowed. Oh my how I'd missed the party. Even though this was still limited numbers it felt good to have a dancefloor again. First Dance, as awkward, as they are, really give the bride and groom a moment to forget. The world and spend a bit of time in each other's arms and let the world melt away. Joe and Jess had their friends cheer them on and sway along too.
Are you planning a Sopley Mill wedding?