Welcome to Libra Photographic, The Leading Wedding Photographer in Dorset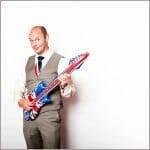 Libra Photographic is owned and run by Nathan Eames BA ARPS, a Dorset Wedding Photographer. Offering a modern approach to Wedding Photography in Poole and Bournemouth using a relaxed style of interaction with his subjects. As a photography degree graduate and a fully qualified Royal Photographic Society member you can relax knowing that Nathan has a lot of knowledge in the craft that is Photography.
"Nathan is a rare find. A true professional and a genuinely funny man to boot. He comes highly recommended by everyone who experienced the day. His expert eye and great direction ensured we made the most of every photo opportunity whilst still remaining calm and totally natural. When our memories of the day begin to fade it will be so great to have these amazing pictures to look back on. Thank you soo much for being an integral part of our special day."

Alfred and Charmaine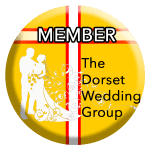 Established while living in the beautiful New Forest I quickly got used to using my environment to my advantage. Dorset wedding photographers will know that the location we live in is one of the best in the UK. Every wedding venue in Dorset has its own unique features, but what they all have is beauty.
[Not getting married in Dorset or Hampshire? I am happy to travel so contact me to ask about travel and destination photography.]
Planning your wedding is a fun thing to do, stressful in places, but a superb way to show everyone you know not only how much you love one another; it is also an opportunity to show your friends and family your own unique style and interests. Clients who book me as their wedding photographer in Dorset are people who good photography means a lot to and of course, it is a very important part of their day. These people want a bespoke designed wedding album to show off their efforts to the fullest. Let's face it, getting married is an expensive affair, not having the right wedding photographer to record the magic as it happens is just losing your hard work to the mists of time. A bespoke wedding album will immortalise your wedding day for life. I love nothing more than a good celebration. Giving someone the benefit of my creative vision in order for them to have a lasting memory in the form of an album with the 'WOW' factor makes my job worthwhile.
Libra Photographic – The Premier Choice for Wedding Photographers in Dorset
When your wedding day finally arrives you'll find being photographed by me is like being photographed by one of your friends, especially after a pre-wedding shoot, also known as an Engagement shoot. The engagement photo shoot helps us bond as a team before your wedding helping you to relax on the day.
Regular venues that I attend with new bride and grooms are Parley Manor, Highcliffe castle, Kingston Country Courtyard, Harry Warren House, The Suncliff and Cumberland hotels, The Orchard Hotel, Beaulieu Hotel, and where I had my own marriage, Poole Guildhall. In the 13 years I have been a Dorset wedding photographer I have seen many more venues than this, if you want to find out if I've been to your venue please contact me.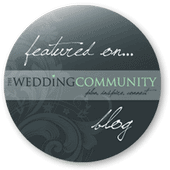 Email me: nathan@libraphotographic.co.uk Find me on: Google + Facebook Pinterest Twitter