Abbots Court wedding photographer
Once Upon a Time at Abbots Court: Kevin & Hayley's Dreamy Dorset Wedding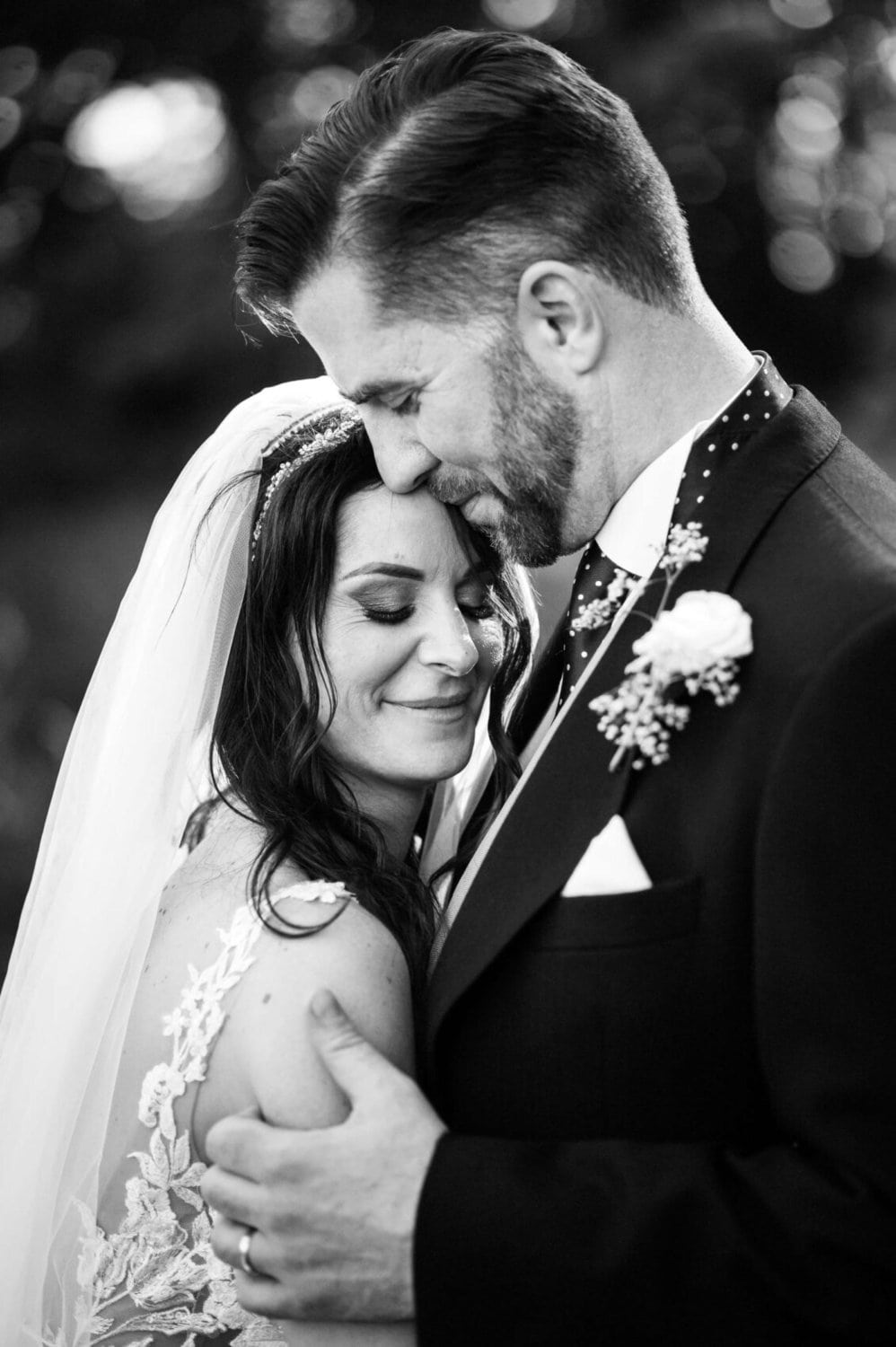 Abbots Court is not just a 'venue'—it's like a little hidden treasure at the end of a treasure map. You navigate a single-track road that at first glance, might make you question your GPS's life choices. But as you continue, that road soon transforms into a farm track, as if it's shedding its everyday '9 to 5' skin to reveal its true 'Saturday night' identity. And just when you think you've mistakenly embarked on a scenic Dorset safari, bam! The landscape unfurls to reveal Abbots Court in all its majestic glory. To say it's a hidden gem for an Abbots Court wedding photographer would be an understatement—it's more like a secret realm that only reveals itself to those meant to be there. Every guest that day was a bona fide, card-carrying member of 'Team Awesome Wedding Venue Discoverers.'
As for Kevin and Hayley, where do I even begin? Imagine if you took a pair of sunbeams, gave them human form, and then taught them how to dance. Yes, that's Kevin and Hayley. They're the kind of couple who could make a rainy day apply for a career change to 'Full-time Sunshine.' Seriously, their infectious zest for life is like a non-physical form of photobombing—bursting into every frame and every heart, leaving a wake of joy and good vibes. I dare you not to smile when you look at these photos; it's the facial equivalent of trying to sneeze with your eyes open.
And let's not overlook the true scene-stealer of the day—a Pomeranian with a mischievous glint in his eye and, let's say, a rather 'focused' affection for the bridesmaids. Yes, this little ball of fur decided that the morning was the perfect time to test out his Casanova moves—on the bridesmaids' legs. If you're imagining some innocent, Disney-like affection, dial it back. Let's just say this little guy was auditioning for a spot on 'Love Island' rather than 'Paw Patrol.' He put the 'randy' in 'random,' making everyone's morning a mix of laughter and well, leg-guarding.
In this post, prepare for an emotional rollercoaster that rivals the best rom-com. There's laughter loud enough to make the Champagne bubbles jealous, nerves that could turn a steel beam into a trembling leaf, and love so palpable it almost asked me to take its portrait. You'll find romance that could give any Nicholas Sparks novel a run for its money, and, most importantly, a sense of unity and celebration that reminds us why we all love a good wedding—or in this case, a phenomenal one.
A Love Affair with Abbots Court
Choosing a wedding venue is a bit like choosing a life partner—it's got to tick all the boxes: beauty, charm, and the ability to make you swoon. Abbots Court is the Ryan Gosling of wedding venues. Nestled in the heart of Dorset, it's an oasis of rustic elegance that'll make you want to write poetry—or at least, update your Instagram with a lovey-dovey caption.
Abbots Court Wedding Photographer
When you first arrive, you're greeted by the stately manor house which, let's face it, knows how good it looks. If it could take a selfie, it would. But beyond the bricks and mortar, you find the enchanting gardens that seem straight out of an Austen novel. We're talking flora and fauna that would make even a seasoned botanist's heart flutter. And the cherry on top? A pond that's so idyllic, it makes you wonder if there's a team of ducks on staff just to keep it looking Pinterest-perfect.
The venue offers a unique blend of intimacy and grandeur. Think candlelit banquets in rooms that echo the rich history of Dorset, coupled with expansive landscapes where each photograph feels like its own miniature epic of love conquering all. Or at least, love conquering the logistics of seating arrangements and menu choices.
Abbots Court wasn't just a backdrop; it was a character in Kevin and Hayley's love story. From the gravel that crunched ceremoniously underfoot as guests arrived, to the way the sun dipped below the trees during the golden hour, creating a surreal aura—everything felt tailor-made for romance. And let's not forget the barn, with its rugged beams and lofty spaces, adding just the right amount of 'country chic' to the festivities. It's the kind of place that makes you want to tap your shoes three times and say, 'There's no place like this venue.'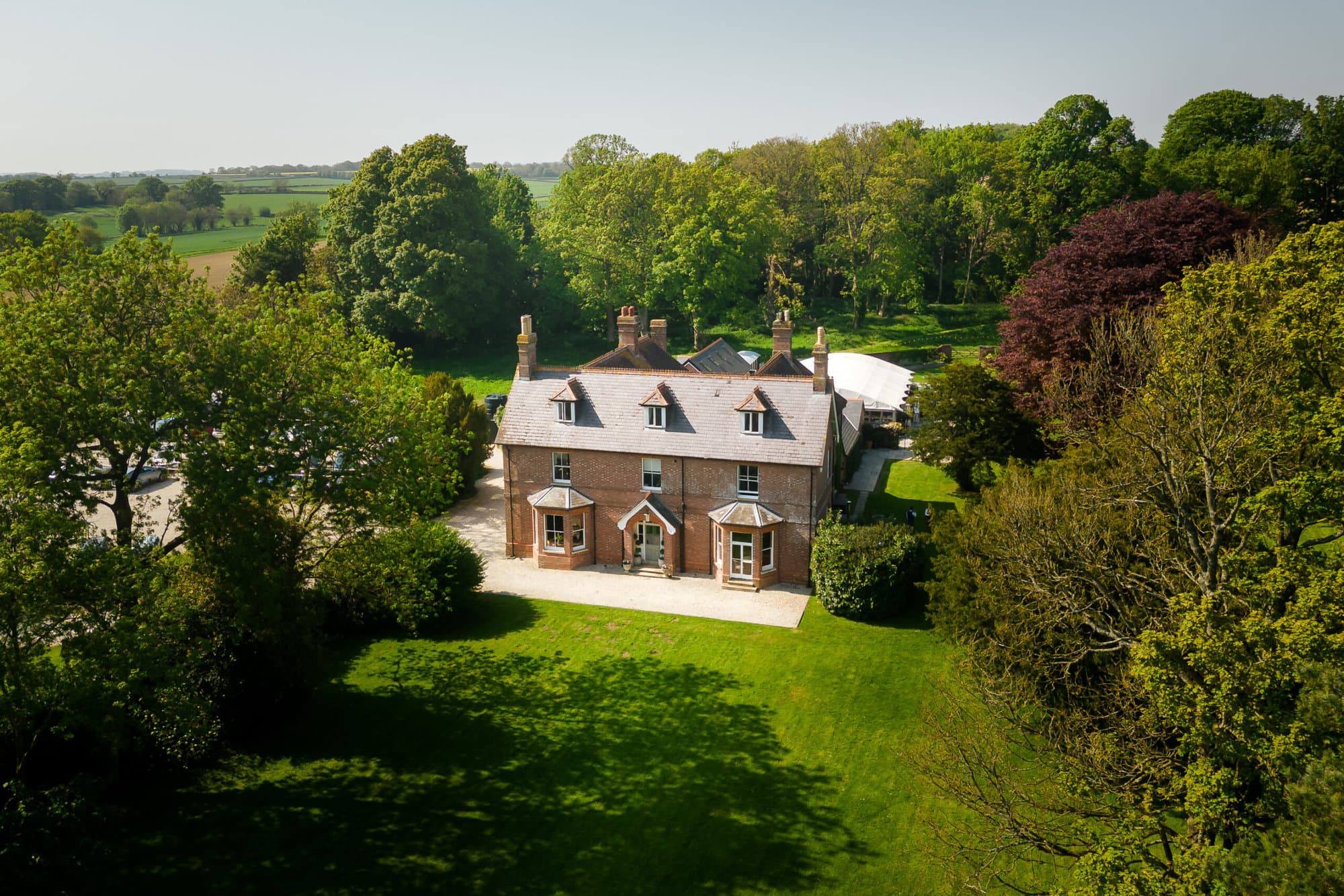 Kevin and the Greyhound
Before the first clicks of my camera could capture Hayley's bridal glow, I made a pit stop to capture the other stars of the day—Kevin and his merry band of groomsmen. And where else would you find such a gathering in the wee hours? At the Greyhound pub, naturally. This charming local watering hole is so conveniently close to Abbots Court, that one might think they were in cahoots to make the day as smooth as the pints being pulled.
Don't be fooled, the groom's morning rituals are every bit as sacred as the bride's—they just have a differerent, shall we say, 'flavour.' While one side is all about blending eyeshadows and perfecting updos, the other is a symphony of clinking glasses and the sizzling of bacon baps on a griddle. It's as if someone took the phrase 'Eat, Drink, and Be Married' quite literally.
The visit was brief, but oh, so telling. It set the tone for the day—easy-going, filled with laughter, and just the right amount of nerves camouflaged by banter and ale. As I left the pub, camera bag slung over my shoulder and the sound of jovial toasts behind me, I knew we were all in for a day that was as unforgettable as it was unpretentious.
Hayley, Bridesmaids, a shy flower girl and a happy dog
After the lads had their pint-sized prelude, it was time to pivot to a setting that was decidedly more… aromatic. Swapping the scent of ale for a delicate blend of floral perfumes and freshly baked croissants, I found myself at Hayley's bridal headquarters. Here, the atmosphere was a sparkling cocktail of excitement, nervous laughter, and the gentle hum of a hair straightener working its magic.
But let's address the four-legged ball of fluff in the room—the bridesmaids' new, ahem, 'admirer.' Yes, our Pomeranian friend was back, but this time, his amorous attention was directed at the bridesmaids' legs. He was either very confused about wedding etiquette, or he was simply living his best life—we'll never know. Either way, his leg-hugging antics added a riotous layer of comedy to the morning's events. Let's just say, he was trying to make a lasting impression on more than just the carpet!
As for Hayley, her radiance was outshining even the most luminous highlighter palette. Clad in her silky robe, she was the eye of this joyous storm, offering a sneak peek of the beautiful bride she would soon become. Each laugh, each stolen moment in front of the mirror, each glance exchanged with her bridesmaids—these were the tender strokes on the canvas of her wedding day, painting a picture of love, friendship, and pure elation.
The Ceremony: The I do's in Abbots Court's Red Brick Barn
As I shuffled into the atmospheric Red Brick Barn at Abbots Court, the air was thick with anticipation. This was it—the point of no return, the emotional crescendo of the day. Rows of family and friends, all in their Sunday best, were fluttering with excitement, like a real-life reaction GIF just waiting to happen.
The barn itself was a marvel—its robust red bricks whispered tales of yesteryears, forming the perfect rustic cocoon for a modern love story. Dappled sunlight streamed through the cracks in the wood, casting ethereal highlights onto the altar. It was as if even the sun had RSVP'd 'yes' to this joyous union.
As Kevin took his place, visibly tingling with anticipation, the barn doors swung open to reveal Hayley. Time seemed to slow down like a photographer adjusting the shutter speed to capture every nuance. She walked down the aisle with the grace of a swan, leaving a wake of misty eyes and bated breaths.
The ceremony was an exquisite blend of time-honoured traditions and personal touches, as every word uttered and vow exchanged seemed to engrave itself into the red bricks around us. And then, the magic words: 'I do.' If smiles could make a sound, that moment would have been deafening.
The Garden Portraits: Where Vogue Meets Verona
After the ceremony, it was time to sneak away and capture moments that were a bit more… curated. Hayley, Kevin, and their entourage of finely dressed guests followed me to the gardens, which looked as if they had been lifted straight from the pages of a Jane Austen novel—only with better landscaping.
The first set of shots were all about romance, featuring our newlyweds in various stolen moments. Imagine if 'Pride and Prejudice' had a Pinterest board; that's what we were going for. As the Dorset sun cast its hot golden glow, Kevin and Hayley looked like two lovebirds who had just stumbled upon Eden.
But don't let the romance fool you; we also brought the pizzazz! Queue the Vogue-style group shots that would make Anna Wintour herself do a double-take. With the vibrant hues of the garden as our canvas, each bridesmaid and groomsman became a brushstroke of elegance and flair. I positioned them with the meticulousness of a Renaissance painter—only with a digital camera instead of oil paints.
Intricately choreographed and brimming with attitude, these group shots perfectly blend high fashion and high spirits. Stiff upper lips were traded for smouldering looks, and classical poses were infused with playful charm. Together, they formed a visual symphony that sang the praises of not just beauty, but friendship and camaraderie. Imagine 'America's Next Top Model' meets 'Friends'—only with better outfits.
Speeches, Melodies, and a Stage Made for Memories
After the bubble confetti had settled and the initial euphoria had been preserved in a thousand clicks of this Abbots Court wedding photographer s camera, it was time for the wedding party to let their hair down. And folks, when I say 'let their hair down,' I mean they basically threw their wigs into orbit
Kicking off the night, the speeches took center stage. Each toast was a masterclass in humor and heart, transforming the wedding marquee into a comedy club with an exceptional dress code. The roars of laughter were so infectious that even the sternest of stoics found themselves chuckling. Evidently, love wasn't the only thing in the air—comic timing was, too!
But just when we thought the bar couldn't be set any higher, Alfie the Magician appeared like a magical crescendo in this symphony of joy. With every card trick and vanishing act, Alfie didn't just pull rabbits out of hats—he pulled gasps and applause from everyone present. If Kevin and Hayley's love was the magic that bound the evening, Alfie's wizardry was the spell that made it unforgettable.
As spellbinding as the magic was, the music would not be upstaged. First up was a young talent—Kevin's son—leading his band in a set that made it clear: musical chops run in the family. These kids had groove, they had style, and they had the audience swaying in delight.
And then, the cherry on top: Kevin's rock band reunion! It wasn't just a blast from the past; it was a sonic boom! With Kevin commanding the mic like a rock 'n' roll maestro, the barn transformed into an arena, and every guest became a raving fan.
As the night wore on, it was clear that this wasn't just a wedding—it was a festival of love, laughter, and sheer entertainment. And just like that, Abbots Court was elevated from a wedding venue to a concert hall, a comedy club, and a magic theatre—all in the span of one extraordinary evening.
Chasing the Sun: Golden Hour Portraits in a Corn Field Oasis
As the clock ticked towards that bewitching hour, I could feel my photographer's intuition tingling. Golden hour was upon us, and I knew just the place to capture it—a nearby cornfield that promised to turn into a sanctuary bathed in liquid gold.
Kevin and Hayley, still radiating post-ceremony bliss, eagerly followed me. As we stepped into the cornfield, it was like walking into an alternate universe—a space where time slowed, the noise faded, and all that remained was love illuminated by the golden embrace of the sinking sun.
The air was thick with a magic that no magician could conjure. With each click of the shutter, I captured not just images, but emotions—tiny time capsules of a love that the golden sun itself seemed to bow down to. There was laughter, there were quiet moments, and yes, there were kisses that I'm pretty sure sent ripples through the field.
And let's talk about those backlit shots! Oh my, the way the sunlight haloed around them was like capturing an aura of pure joy! These were more than just pictures; they were visual sonnets, each one narrating a verse of their love story.
There's something transcendent about golden hour portraits, something that words and even photos can only partially capture. But if love had a favourite time of day, this would be it. And for Kevin and Hayley, this corn field at golden hour wasn't just a location; it was a metaphor for a love that promised to be as enduring as it was radiant.
Abbots Court Wedding Photographer
Ready to Turn Your Love Story Into Art?
Captivated by Kevin and Hayley's enchanting day? Inspired by the magical blend of laughter, love, and—yes—even randy Pomeranians? Then let's talk about how we can create a wedding album that's as unique as your love story!
From those quiet moments of anticipation to the wild, uproarious celebrations, I capture it all. Because at the end of the day, it's not just about pretty pictures; it's about memories, emotions, and little slices of time you can hold onto forever.
Ready to take the next step? Hit the button below to check availability or send an enquiry. I can't wait to hear all about your dream day!