Wedding at The Mill – Gordleton
Gordleton Mill wedding photographer
Graham and Alex contacted me for their Hampshire wedding day while sailing around the world. As a keen sailor myself they grabbed my attention straight away. I'd only photographed one other wedding at The Mill at Gordleton before, I love the details of the venue. The hotel has sculptures around the gardens which regularly change. You may spot a giant robot in one of the group shots. I started the day with the girls preparing at the hotel. They were all wearing matching dressing gowns and it was obvious that Alex had paid a lot of attention to the details of her wedding. One different addition to the morning was her best friend, her pet dog. He was such a character and luckily for me, he liked me.
Alex was we attended by her bridesmaids, they definitely thought the world of her. This was testament to her character, Alex is one of the kindest people I have met in a long time.
Downstairs Graham welcomed friends and family, such a great atmosphere was building and from this moment on I knew it was going to be a great day. Everyone laughed and joked around, many people hadn't seen each other in a long time due to the nature of their jobs. When Alex and Graham met for the ceremony it was instantly visible to everyone that the love they shared was a rare and special one. Every now and then a couple just blows you away with their love for one another, this was one such wedding.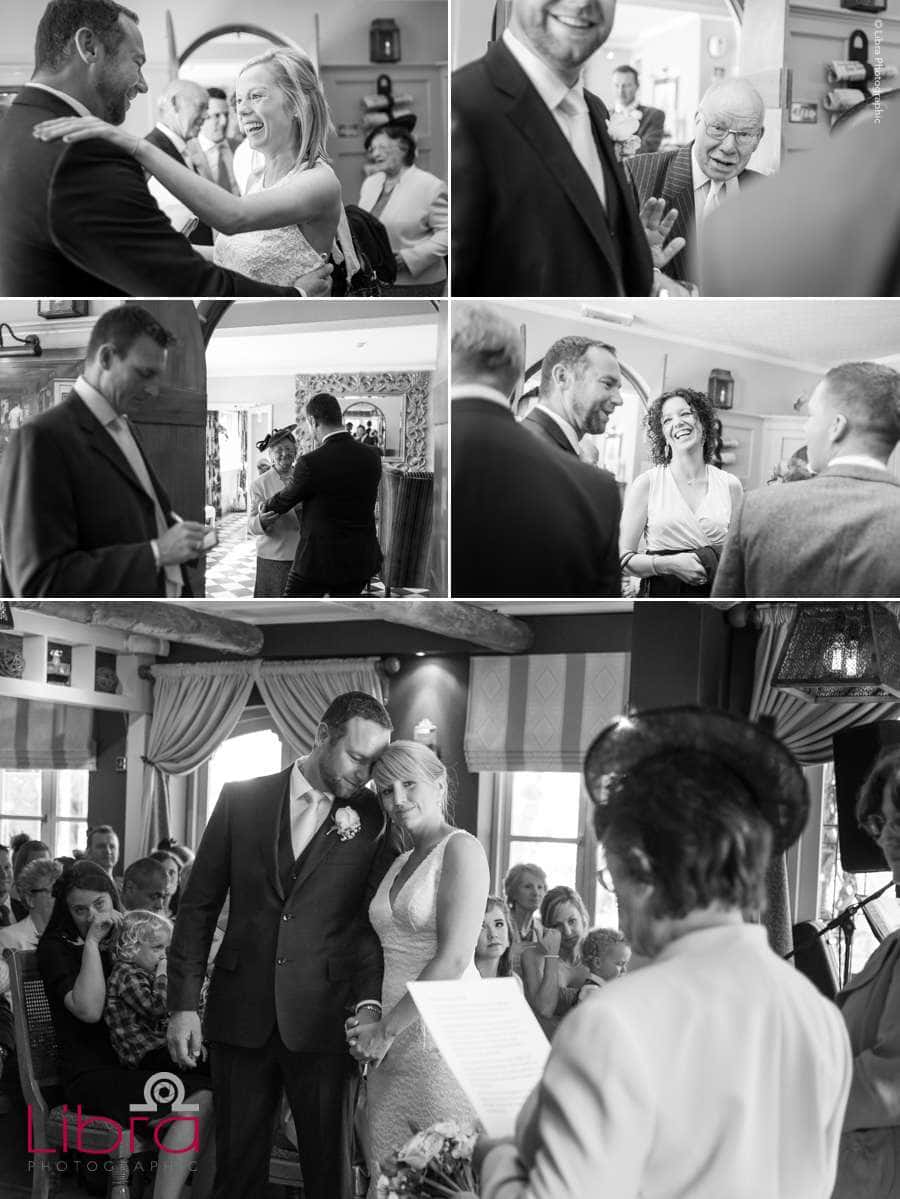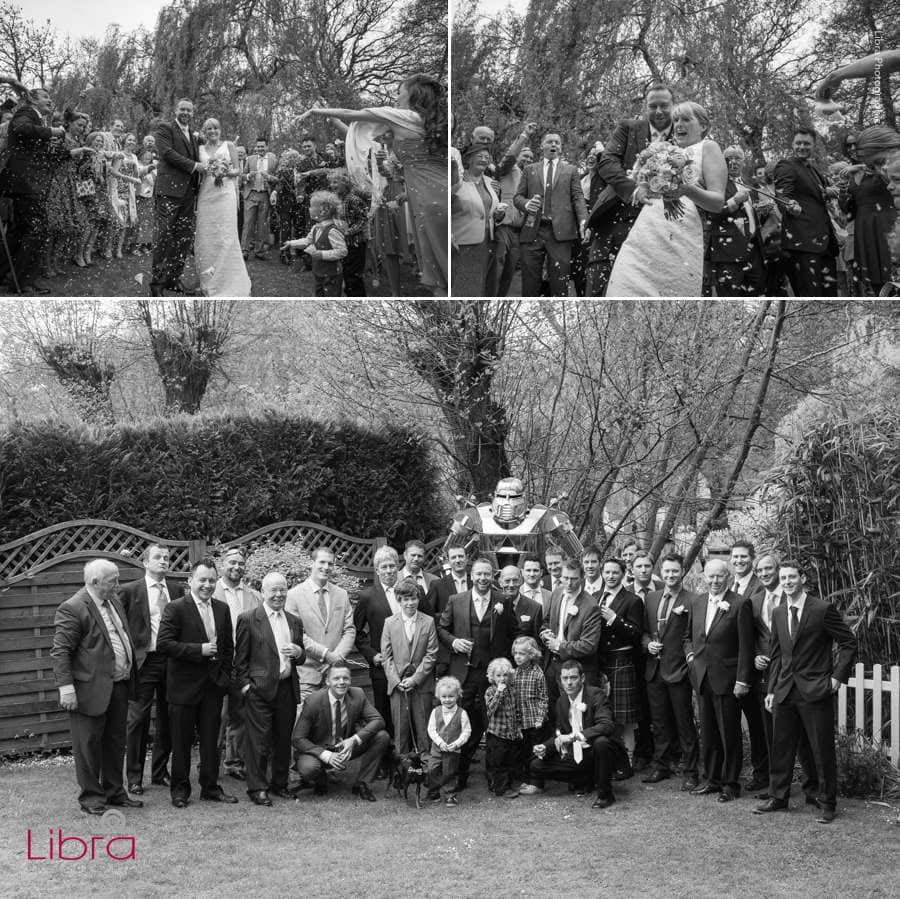 The gardens at the Mill at Gordleton are definitely not your usual hotel grounds with several different areas and hidden sculptures everywhere you look. Can you spot the Cylon? Alongside the usual gardens is an old sunken pond, a river that runs by the mill with beautiful features. Well suffice to say this Hampshire wedding venue is one that I could visit again and again without getting bored.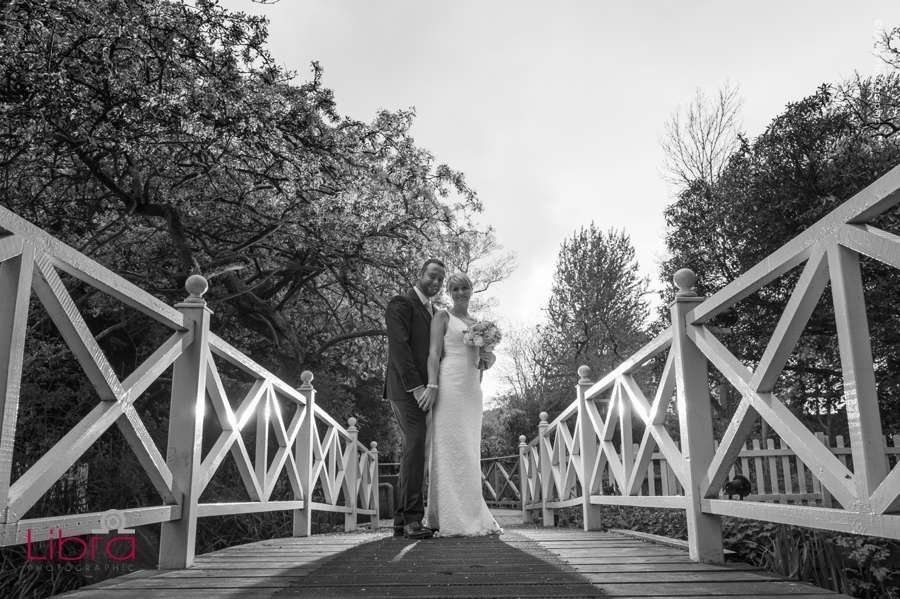 Now the speeches. Well the father of the groom gave one of the best speeches I've heard in years. I honestly laughed hard and out loud. I can't really say what he mentioned but I'll never forget it.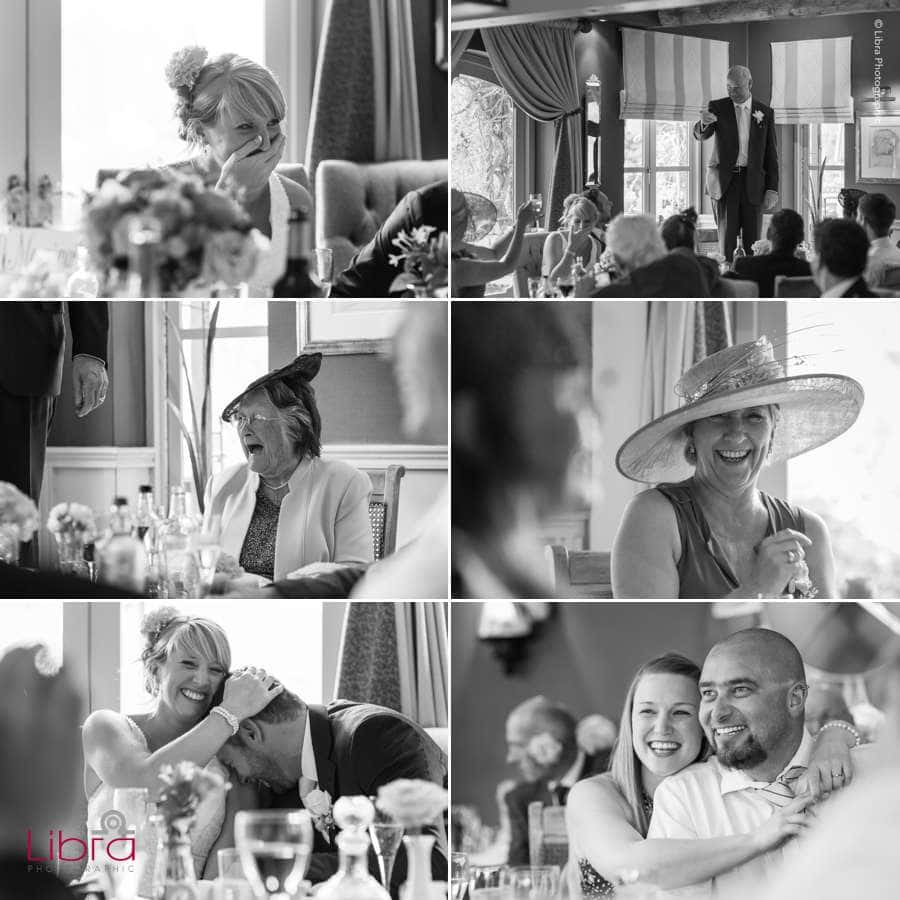 After a few conversations via email during the year that Alex had booked the wedding we threw around some ideas. Alex came ready for a few different poses. I loved the ideas she came up with, Alex even got into the river with wellies on but the current was so strong the shot was compromised by her safety. Balloons and parasols however worked great.
Later that evening the Mill served up their famous BBQ evening buffet. I have to be honest, I had my fair share and it tasted good. I hope to come back to this venue soon. If you are having your wedding at the Mill near Lymington. Get in touch, I'd love to hear about your plans.