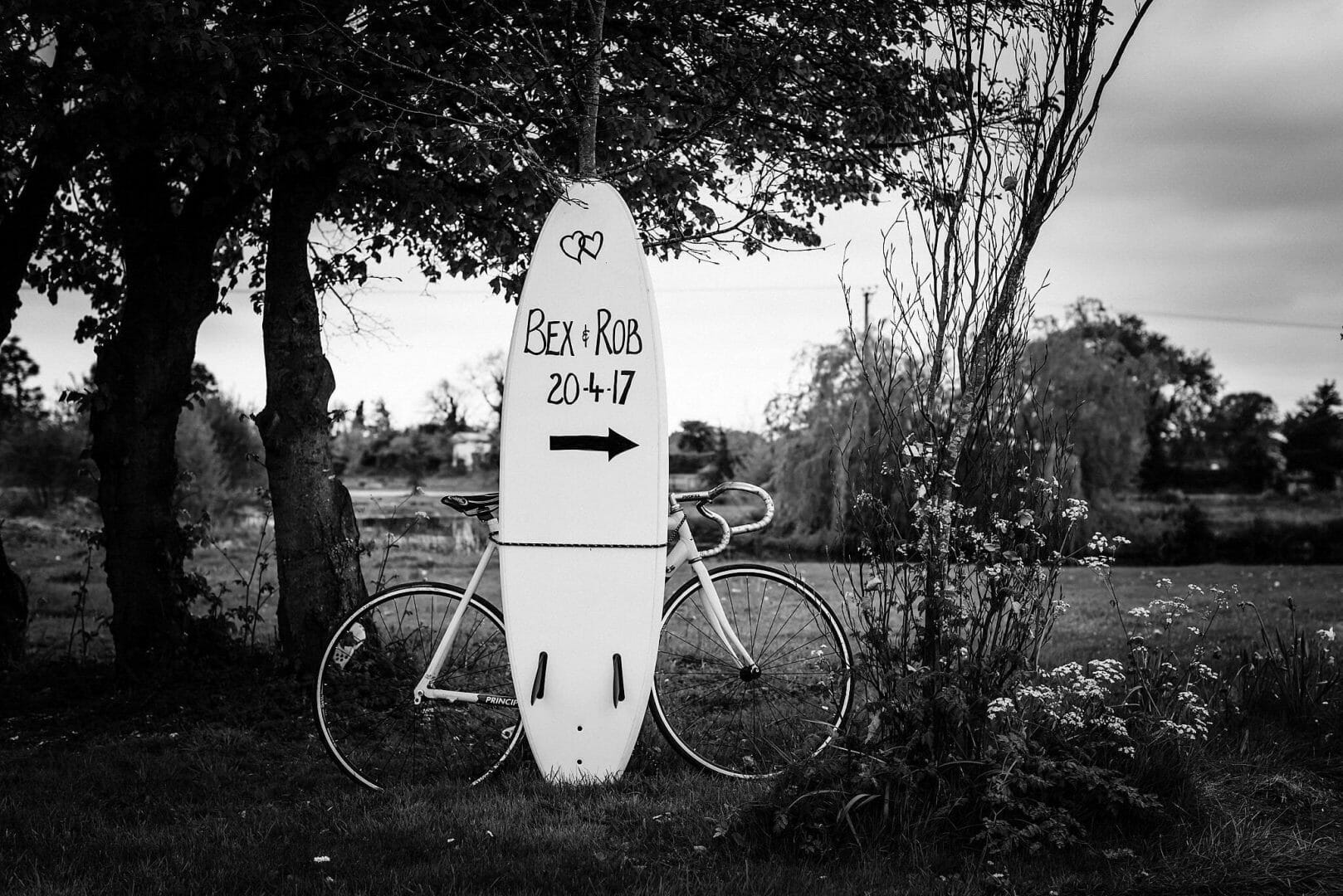 Bex and Rob enjoyed their Parley Manor wedding in Bournemouth with glorious summer weather to enjoy the gardens at this stunning venue. I'd previously photographed these guys for their pre-wedding session and discovered their sense of humour. Bex and Rob are made for each other, Rob, the mad keen sponsored mountain biker and Bex, the crazy yoga fairy on a paddle board. Both these sports welcomed the guests, as they drove into Parley Manor they were greeted by a  bike/paddleboard sculpture to give directions, They really channelled their inner artist at this wedding. Bright colours and happiness were the themes for the day.
It has been some time since my last Parley Manor Wedding but it was just as great as I remembered and when the sun shines it's hard to beat. Manicured lawns accompanied by sculpture, meadows and trees, a photographers dream. The fact that there are many nooks and crannies at this particular wedding venue meant that when Bex turned up 30 mins early, which is unheard of, I could take her and the bridal party around a corner for a few pre-wedding photographs without Rob seeing his bride.
Bex and Rob's humour really helped capture the relaxed feel of this wedding at Parley Manor, from the occasional lunge around the garden to building bridesmaid pyramids. I hope this comes across in the images. Let me know what you think in the comment section.
The details from this wedding are just in another league. From the bike cogs on the button holes to little chainlink people on the wedding cake. I'm pretty sure nothing like this has been seen before at a Parley Manor wedding!  Take a look through the photographs below and see how many bike references you can find! Writing about this wedding would not be complete if I didn't mention the SHOES!  Bex's shoes were epic, take a look at the sheer awesomeness of their being.
If you are planning a Parley Manor Wedding or in fact any other venue please take inspiration from these images, If you like what you see don't be afraid to make contact to see what I can do for your wedding day.  I'd love to hear what will make your wedding day unique.